Lisa
Hello Neighbor!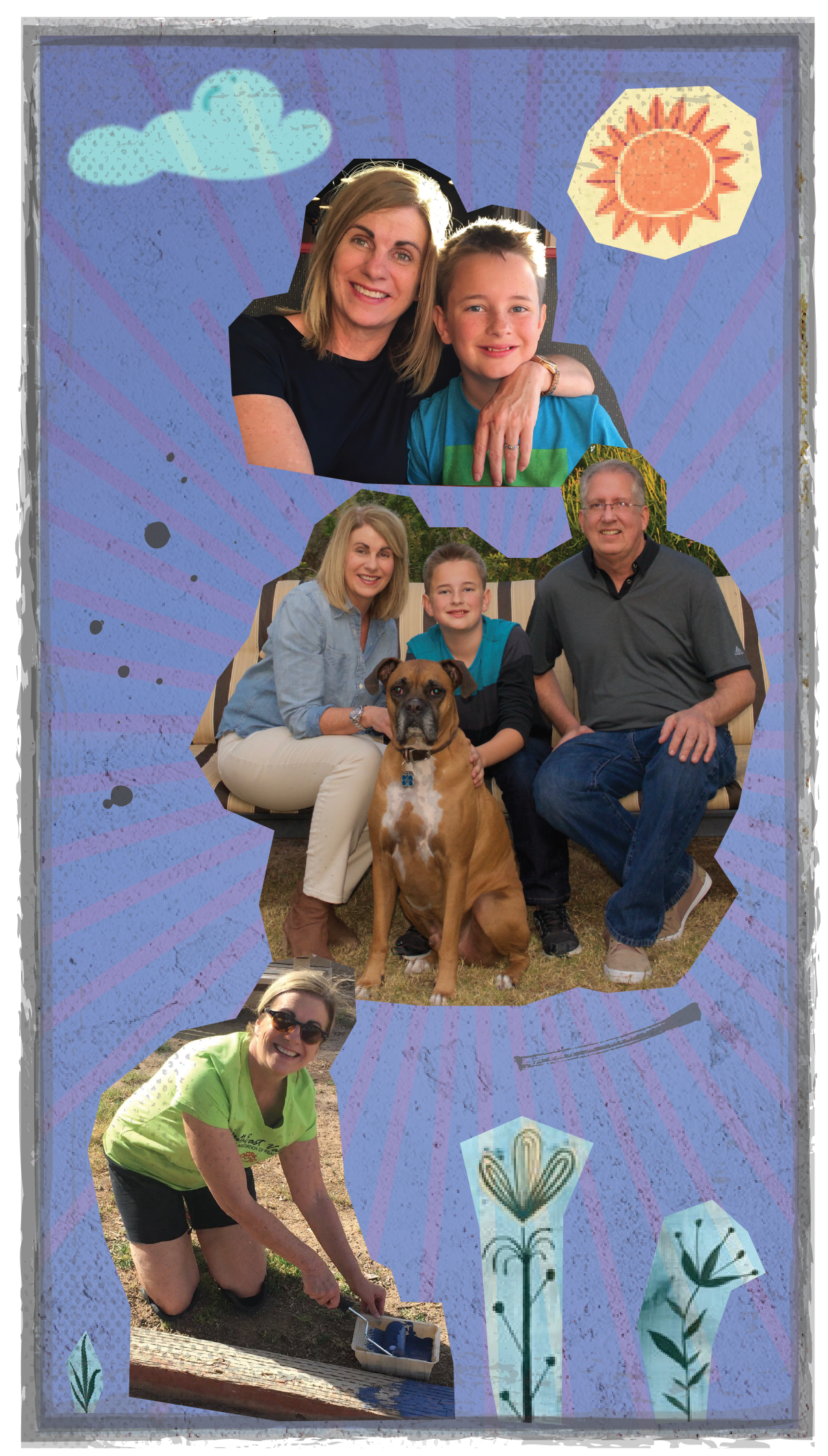 I started my career in Real Estate in 2004 selling new homes. It did not take long for me to realize how much I enjoyed helping people purchase the most important investment of a lifetime, their home. In 2009, I moved into residential resale and fell more in love with the fun and sometimes crazy world of Real Estate. My sole focus is to do whatever I can to help your next home purchase or sale grow into a prosperous future for you and your family. Better yet, I try to take the stress out of it for you and to help you enjoy the process.
I make it point to stay on top of local real estate trends and industry information. I thrive on educating myself and my clients to keep them informed every step of the way. Past clients have said that I am knowledgeable, honest, personable, professional, positive and most of all a great communicator. That is so important when working with a real estate agent.
I am a Bay Area native who fell in love with Arizona when I moved here in 2000. I can't see myself living anywhere else. My husband Dave and I have one son, Jackson who is so much fun to be around and keeps us on our toes. We have an 8-year-old boxer name Max who is literally the coolest dog on the planet. He is my doggie soul mate!
I love people and I absolutely love life! I consider myself VERY lucky to be wake up every morning and love what I do.
I'd be honored to help you with your next move, Neighbor!
Testimonials
Lisa is both personable and professional. Many times you hear advice against using an agent who is a family friend, but with Lisa we had no worries. Our family has used her for five transactions in recent years and won't hesitate to work with her again. – LM
Lisa was my real estate agent that sold a home for me that was in a different state than I was living. She was very professional, efficient, market driven, knowledgeable, and passionate about every aspect of her responsibilities and accountabilities. It made it much easier for me especially since I lived in another state. She was able to complete the sale of the house in a very timely manner (2 months) at a price that was very acceptable. – MA
Selling three rental properties within several months apart was quite a stressful endeavor for us. The experience was at times frustrating and moved slower than expected. There was lot of work and expense for us to get the properties ready for market. We are thankful that Lisa was always there to  help us get through to the next level. Lisa's positive attitude, experience and encouraging words constantly reminded us that we were in "good hands". Thanks Lisa! – MF
Lisa took all the stress out of buying our home, even though there were several bumps in the road along the way. She is easy to communicate with, always available, willing and ready to help her clients in any way she can. Buying my first home, I had no idea what the process would be like, but she  took her time to explain each step, and helped me along the way. I am so thankful Lisa helped us find such a beautiful first home! Couldn't have done it without her! – MM
Lisa Funk made what could have been a stressful real estate transaction a smooth and easy procedure. She worked hard to market my home to as many people as she could. I am very big on communication and Lisa let me know what was going on every step of the way. If I ever had any questions, she  responded immediately. I felt that when the negotiations of the house were taking place, she went to bat for me to make sure I did not get taken advantage of. The best part of the experience was that I knew I was in great hands and the peace of mind was priceless to me. I will never use another realtor for any real estate transaction in my future! – AP
I've sold three homes in my lifetime and Lisa was, by far, the most helpful Real Estate Agent I have used. She was realistic in creating the market value of my house, of assuring my home was attractive to buyers, and, as this was my first sale in Arizona, she covered details relating to buyers,  the home inspection, expectations, and the closing. When an offer was made on my house, she was immediate in her follow up and discussions with me. She stayed very close to me from the contract signing until escrow closing. My expectations were exceeded when she helped me line up contractors for some work to be completed after the inspection and, when I hit a stress point, she was the voice of calm. Lisa is knowledgeable, straight forward, knows what it takes to sell a house, and easily shows a caring heart while moving all things forward. I would recommend her to everyone I know…and to everyone I don't know! – BY